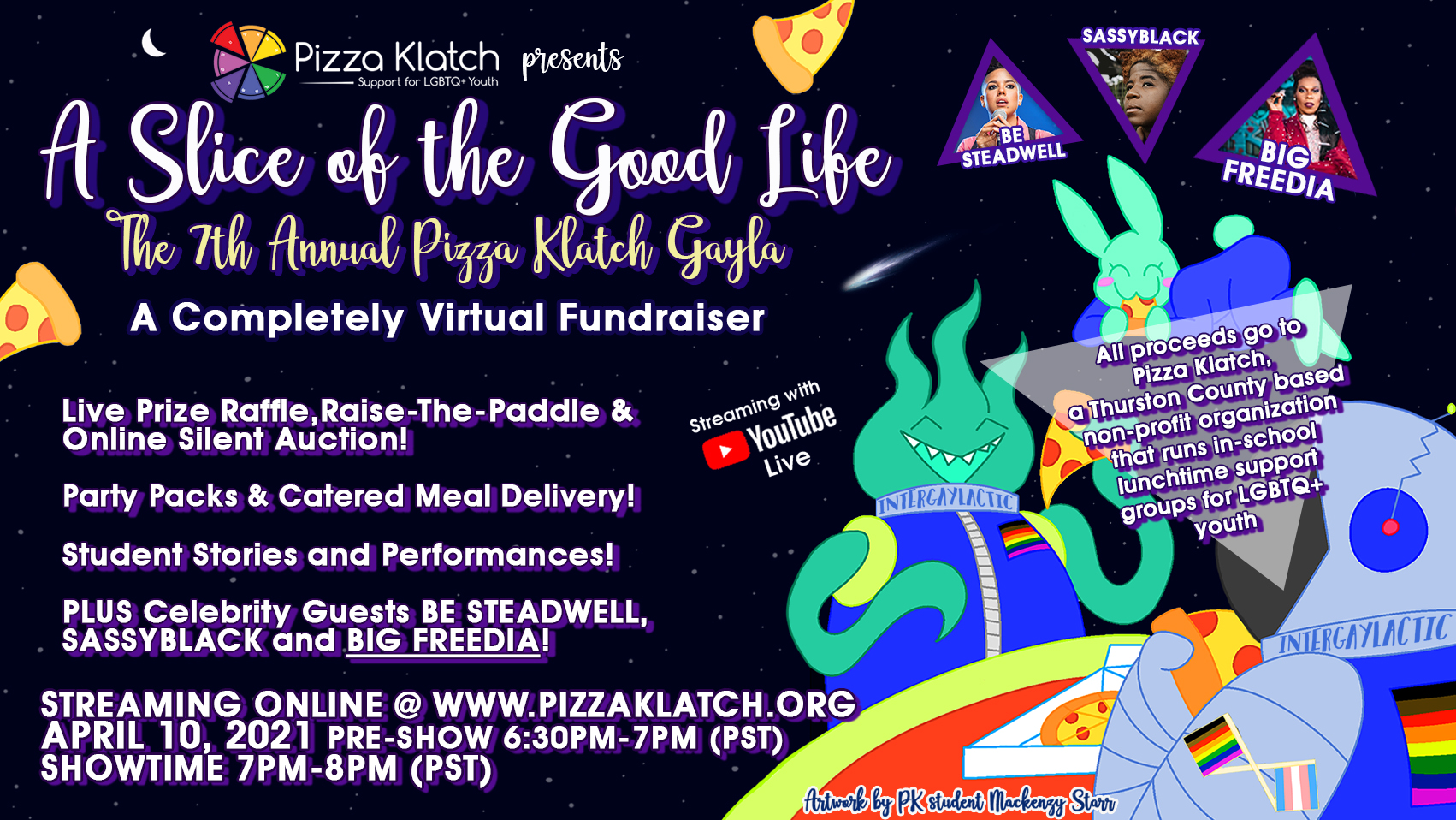 To purchase tickets to our Gayla, buy merch, donate and more, check out our Gayla event site here!
Welcome Pizza Klatch's annual fundraising event, A Slice of the Good Life, which is for the very first time, completely virtual! Pizza Klatch is a non-profit organization based out of Olympia, WA that facilitates in-school support groups for LGBTQ+ teens. Our live streaming Gayla will take place from 7:00 PM - 8:00 PM PST (pre-show is 6:30 PM - 7:00 PM) and will include fundraising events such as our LIVE Raise-the-Paddle auction, a prize raffle balloon pop and an online silent auction. We'll also have entertainment courtesy of our host comedian El Sanchez as celebrity psychic Gayle Evans, performances from our PK students and celebrity guests Be Steadwell, SassyBlack and the Queen of Bounce herself, Big Freedia!
If you are interested in sponsoring the 2021 Virtual Gayla or donating items to our silent auction, please contact our Donations Director/Gayla Chair, El Sanchez for more info, El@pizzaklatch.org.